Common Problems Faced By Electric Gates
01/14/2017
Back To Blog
They say that nothing lasts forever, an absolute truth which unfortunately, is no exception to security gates. While they are exceptionally strong in their protective power, they, like all other things, will take damage over time. There are plenty of reasons and causes for this. The good news is that there are ways to keep your gate protected from the onset of damages, and restoring them when they have been afflicted is not as difficult as you might imagine.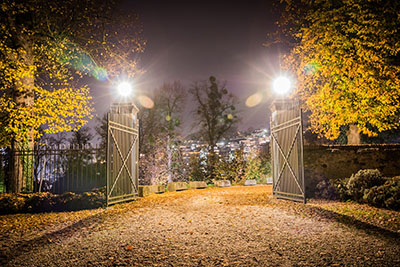 Wearing from age
Age is the biggest killer of any appliance. There are some forms of damage that are just about unavoidable, and simple wear and tear is one of them. Many of your gate's components are moving, and so during their operation they will create friction with other parts, gradually wearing them down over time.
This is particularly prevalent in your motors, but can be staved off with regular lubrication maintenance and inspections. But when time does eventually catch up with your motor, you can get it up and running again with assistance with professionally conducted gate opener repairs.
Harsh weather conditions
Rain, shine and snow are all natural elements which will take their toll on your gates over time. Excessive rain and damp has a tendency to rot wooden gates while spreading rust on iron ones, and the sun could bleach and splinter your gate. But this can be avoided by applying a protective coat over them.