Intercom System
Back To Our Services
Intercom installation is the best thing you can offer yourself if you own gates and aim at convenience, enhanced security and easy, fast access. Though, you need to make sure your new Intercom System is the proper one for your property and is installed accurately. For these reasons, you will need the assistance of "Gate Repair Westlake Village" and its specialized crews. We are experienced, well-equipped and trained technicians and know how to make your access easy and your life more comfortable.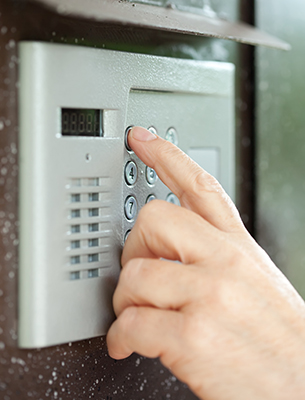 We are in this business for multiple years and experts in gate repair. We certainly know which intercom systems are best for each property and take into consideration various factors before assisting you in choosing the right one. The number of tenants in your building, personal requirements and type of facility will all play a great role to your decision. There are certainly many phone enter systems on the market and rest assured that our products come straight from the greatest manufacturers.
We program intercom systems accurately
Our technicians are Door-king intercom experts, install all Aiphone and Linear systems with equal efficiency and give gravity to details. You can have systems with as many codes as you need for easy access of all members of your family to the property and you can choose among wireless, solar or electric battery powered systems with simpler or more complicated applications. The technicians of Gate Repair Westlake Village are your best allies to your effort to keep a secure house or company and drive in without exiting your car.
There are solutions for each facility, including schools, prisons, banks, hospitals, big industries, office and apartment buildings, or single house properties. We can be of huge assistance in each case and provide you with the best Intercom System. Of course, you can be sure of our good training, which is our guarantee that the system will be installed and programmed accurately. We are here to provide information and respond fast to your emergencies and intercom repair. Get in touch with us today and make your life safer!